Custom Crop Top Manufacturing
Expert Craftsmanship: Attention to Detail
Empowering Your Brand:
Stand Out with Custom Crop Tops
Understanding Functional Needs: Custom Leggings for Specific Purpose
With Thygesen's Custom Crop Top Manufacturing service, you can elevate your brand and make a statement in the fashion world. Whether you're a fashion entrepreneur, fashion retailer or wholesaler, our expertise and dedication to quality ensure that you receive a product that sets you apart.

Our commitment to excellence extends to the materials we use. We carefully select high-quality fabrics that offer comfort, durability, and a premium feel. Whether you prefer soft cotton, breathable blends, or sustainable eco-friendly materials, we have a wide range of options to suit your preferences.

Embrace creativity, style, and individuality with our Custom Crop Top Manufacturing service, and let us help you create crop tops that leave a lasting impression on your customers and empower your brand to thrive in the competitive fashion landscape.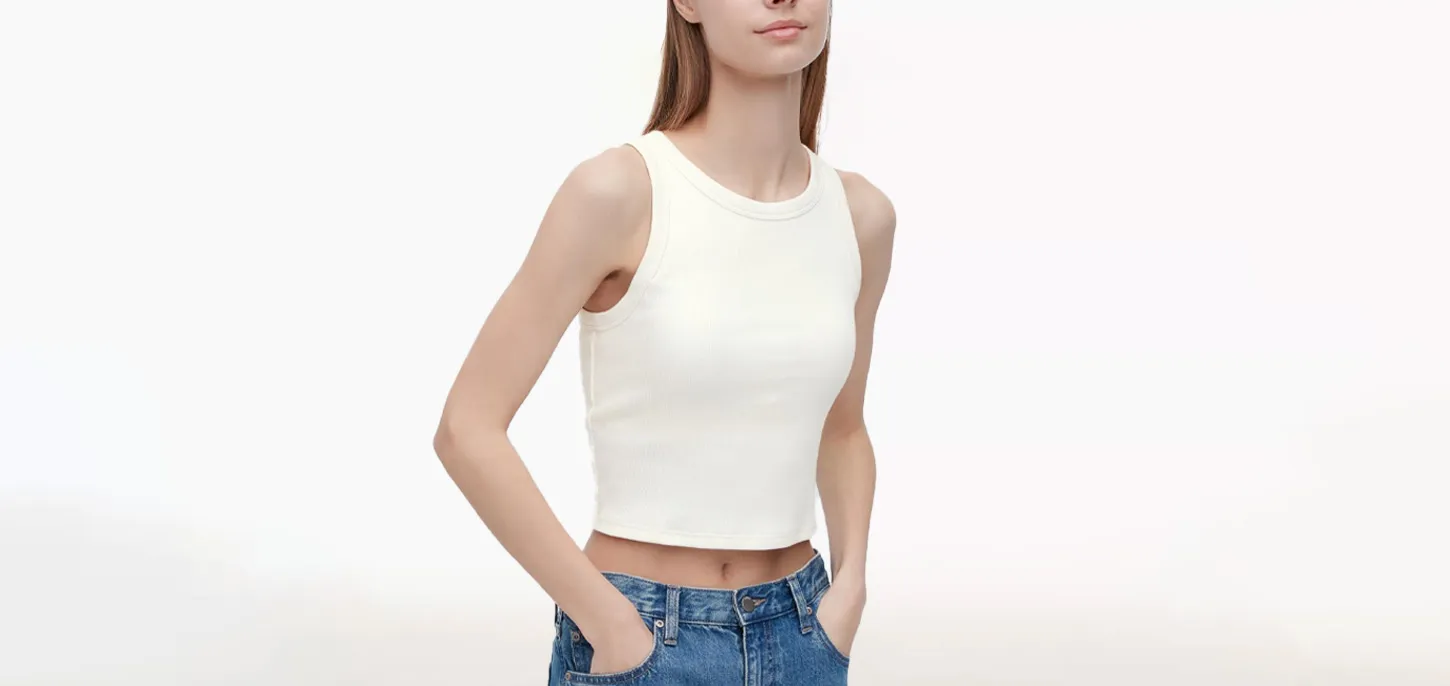 All Sizes, Colors, And Customizations Are Available
Thygesen Textile Vietnam offers a wide range of crop tops, providing customers with the flexibility to choose from various sizes, colors, and customizations. Whether you need basic crop tops or cut out crop tops, we can accommodate your specific requirements.

Our extensive selection allows for personalized branding and customization, ensuring your crop tops reflect your unique style and identity. From classic to the most trendy design, we provide a diverse range of options to meet your preferences.
Collaborative Approach:
Your Vision, Our Expertise
We believe in collaboration, and our team works closely with you throughout the manufacturing process. From concept development to production, we value your input and actively incorporate your feedback to ensure the final crop tops align perfectly with your vision.

Our dedicated team maintains open lines of communication, promptly addressing any inquiries, concerns, or updates you may have. Whether it's discussing design specifications, fabric choices, production timelines, or any other aspect of the process, we strive to provide clear and timely communication.
Ready to Elevate Your Fashionwear Crop Tops Collection?
Take your fashion brand to the next level with trendy crop tops from Thygesen Vietnam. Contact us today to discuss your requirements, request a quote, or start the collaboration process. Together, let's create items that your customers will love, and your brand will be proud to showcase!