Designed To Provide A Comfortable Fit Throughout Workday.
Let Our Workwear T-shirts
Make Your Company & Brand Stand Out
Understanding Functional Needs: Custom Leggings for Specific Purpose
In the dynamic world of workwear, where practicality meets style, our Workwear T-Shirts Manufacturing Service takes the spotlight. With a steadfast commitment to quality, we have positioned ourselves as a trusted and innovative force in the industry.

Our Workwear T-Shirts reflect our dedication to creating garments that seamlessly blend comfort, functionality and a touch of elegance. In a landscape where work attire speaks volumes about a company's ethos, our service offers a versatile and top-notch solution catering to various industries and workplace demands.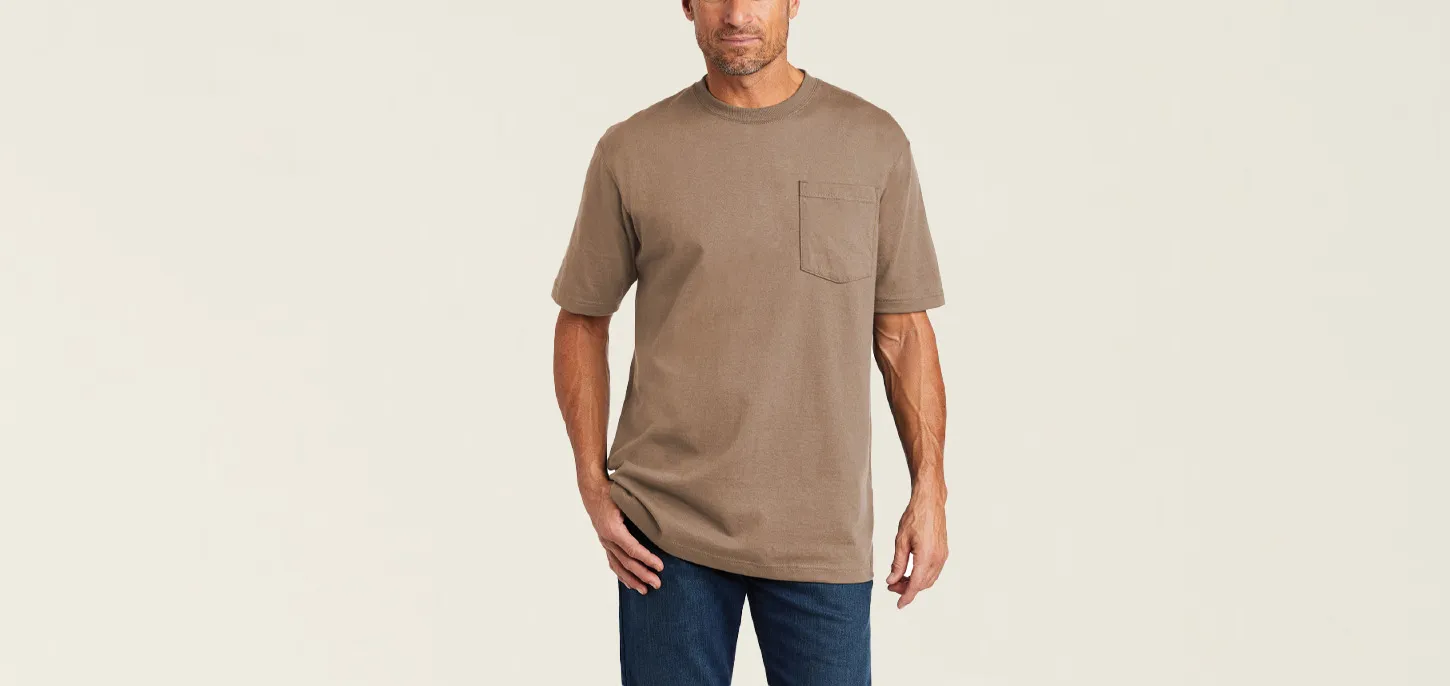 Craftsmanship and Precision
In Our Workwear T-Shirt Production
At the core of our Workwear T-Shirts Manufacturing Service lies a fusion of expert craftsmanship and meticulous attention to detail. Each T-shirt is thoughtfully designed to achieve the perfect balance between comfort and durability.

By carefully selecting premium materials, we ensure durability and breathability, allowing extended wear without compromising on comfort. Moreover, our service offers customization options such as embroidered logos and a range of colors, empowering businesses to infuse their brand identity into the workwear, fostering a sense of team spirit and pride among employees.
Truthfulness, Quality And People
Are Our Guiding Principles
At the core of our business lie three guiding principles that shape everything we do:
truthfulness, quality and people
.
Honesty is our compass, fostering trust and transparency. Quality is the cornerstone of our products, ensuring excellence that exceeds expectations. Above all, people are at the heart of everything we do—our employees, partners, and customers. We prioritize relationships, aiming to create a positive impact on lives.

These principles drive us forward, empowering us to innovate, collaborate, and build a future where integrity, excellence, and the well-being of all remain paramount
Experience Thygesen's Workwear T-shirts Manufacturing Service
With Thygesen's unparalleled workwear T-shirts manufacturing service, you're not just getting clothing – you're getting a statement of professionalism, unity, and excellence. Let us help you create T-shirts that inspire confidence, boost team morale, and leave a lasting impression on your customers.