Thygesen Textile Vietnam -
Devoted Ankle Socks Manufacturer
High-Quality Ankle Socks

Superior Comfort & Durability
Each pair of ankle socks produced with Thygesen embodies superior comfort, durability, and style. Our commitment to the textile industry is showcased through our meticulous craftsmanship, ensuring that our products are expertly designed and crafted with utmost attention to detail. This dedication is the cornerstone of our reputation for delivering exceptional products.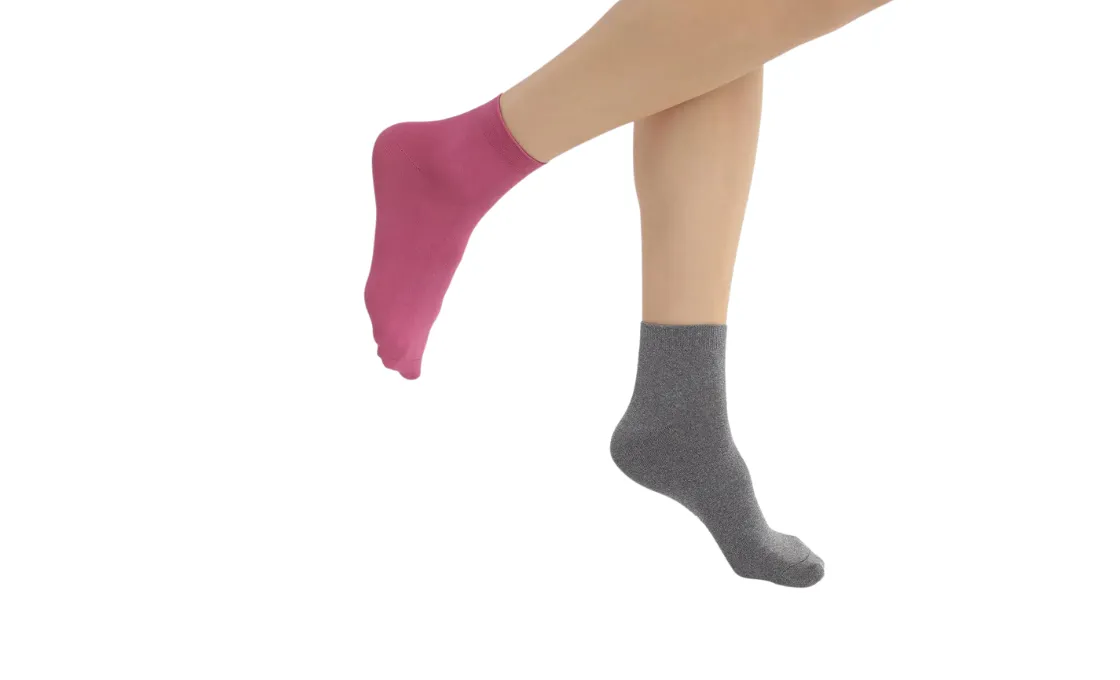 Reduce The Cost Of Production

With OEM Service
By utilizing our OEM services, customers can benefit from cost savings as we outsource the expenses of production. This approach streamlines processes and procedures, allowing for cheaper prices without compromising on quality. With the burden of production costs lifted, we can focus on delivering high-quality socks  while customers can concentrate on their core operations.
Tailored Customization

For Unique Desires
Understanding the diversity of preferences, Thygesen Textile Vietnam extends a personalized touch to ankle socks. Our customization options allow customers to tailor various aspects, including size, design, color, and branding, to their distinct needs. Whether it's for a dynamic sports team, a captivating promotional event, or an alluring retail brand, our ankle socks can be crafted to mirror your vision and identity, ensuring that every step taken is an expression of individuality.
Our Priority Is

Customer Satisfaction
At Thygesen Textile Vietnam, our commitment to customer satisfaction is unwavering. We not only uphold the highest standards of ankle sock quality but also empower our clients with the ability to create ankle socks that align with their unique preferences. With our profound expertise in ankle sock manufacturing, we possess the confidence to exceed expectations, consistently delivering products that not only meet but surpass customer demands.
Partner With Us

For Your Custom Ankle Socks
With over 90 years of experience in the garment industry, Thygesen takes pride in offering high-quality products and bespoke service to bring value to your business.
Tell us about your ideas, and we will make your vision become reality.